Jesus Racing has been a part of Australian Motor Sport for over 15 years having raced at the highest level, in many championships with great success.
Jesus Racing currently competes as part of the Touring Car Masters Series.  Without doubt the most popular support race category to the V8 supercars. The TCM series sees fan favourites jump behind the wheel of favourite Aussie and American Muscle cars like Ford XYGT's, BOSS Mustangs, Chev Camaros, Chrysler Chargers, Holden Monaro's and Torana's, lots of Torana's!
These extremely powerful machines are based on the V8s of yesteryear, although only to look at, as underneath the surface they are brand new and highly technical, they are driven by experienced race drivers like Andrew "Fishtail" Fisher.
Jesus Racing's vehicle of choice is the iconic Ford Falcon XY GT affectionately known as Abigail.
ANDREW "FISHTAIL" FISHER
LOCATION: NSW
CAR: #9
CAR MAKE: FORD FALCON XY GT
TEAM: JESUS RACING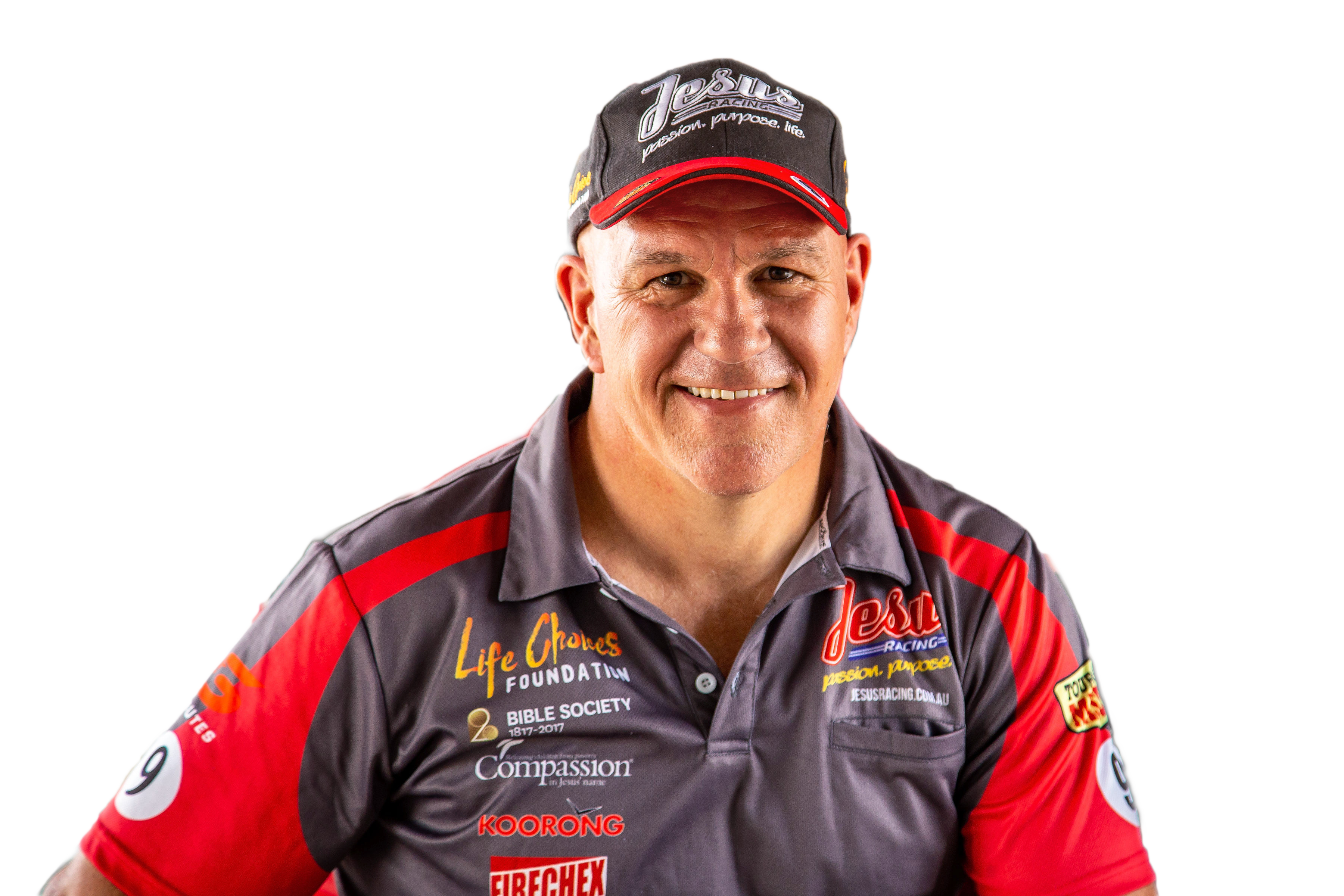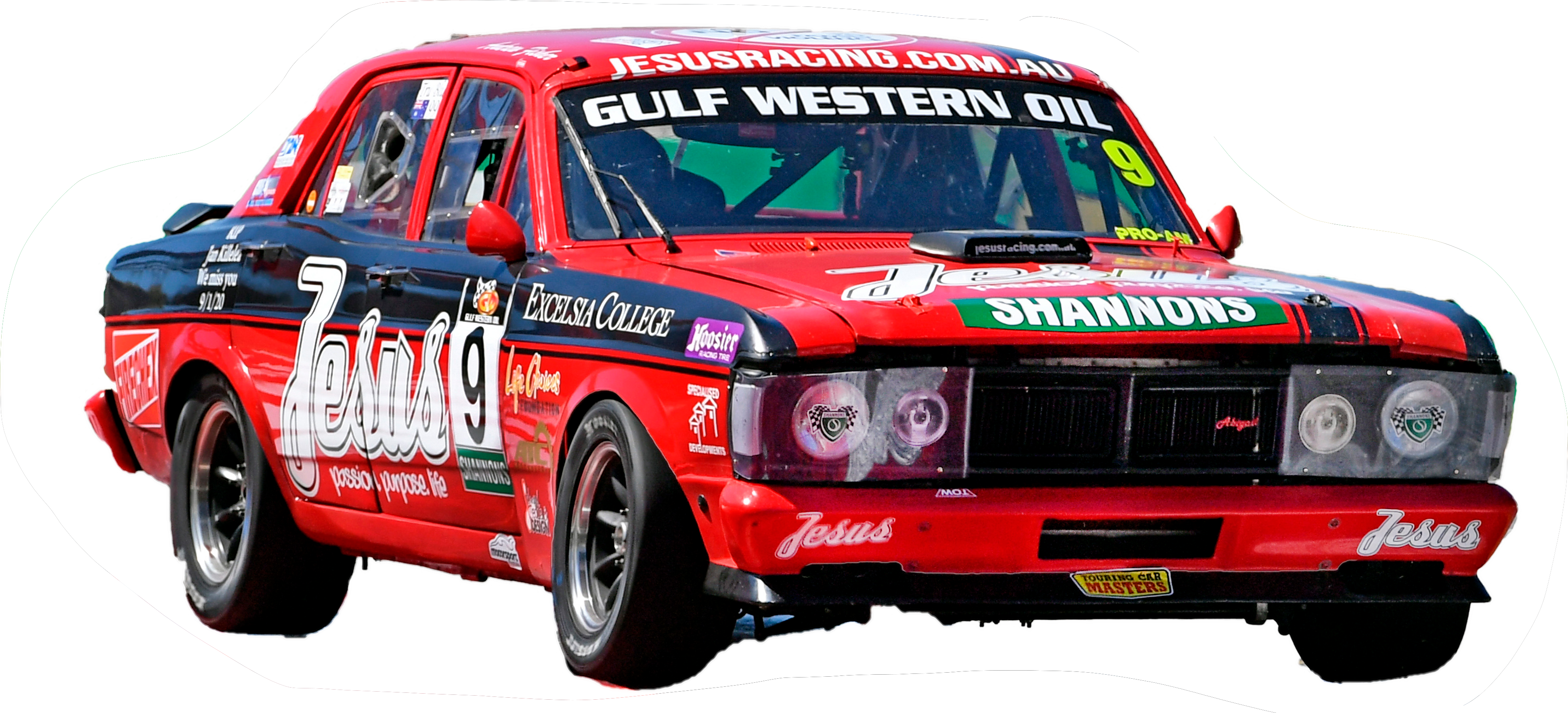 Abigail
1971 Ford Falcon XY GT
Abigail was married to King David and was recognized as the most beautiful and wise woman to have ever lived…
Car Specs
Make = Ford
Model = XY
Shell = purchased from and restored by Stripsafe
Colour – Ferrari Rosso Corso
Build process = 14 months from ground up to TCM specifications
Roll cage and fabrication = Marty Brant from Independent Race Cars
Fibreglass panels = Alfa Fibreglass
Paint and bodywork = Awdon Motor Body Repairs and Equipment
Engine Builder = Wayne Smith
Engine = Cleveland 351 engine with 3V CHI Heads and lots of Good stuff
Max RPM = 7,500
HP = never enough but good enough
Carby = Holley 4 barrel various jet sizes
Oils and fluids = Mobil
Weight = A lady never tells you her weight but the minimum allowed is 1530kg including driver and fuel
Fuel = R100 leaded
Coolant = Evan Waterless (this stuff is amazing)
Gearbox = Jerico 4 speed Australian Transmission Components
Differential = 9 inch with multiple 'strange' diff centres
Clutch = 3 piece Tilton
Headers and exhaust = Custom made
Shock Absorbers = Supashock
Springs = King Springs
Tyres = Hoosier
JESUS RACING UTE
Ford Falcon Ute
AKA: Deni Ute
Car Specs
Make = Ford Falcon
Model = FG 2010
Engine = V8 5 ltr Coyote
Power = 440 HP
Gearbox = Six Speed Manual
Breaks = Brembo
Suspension = Supershocks
Weight = 1850 kg
Fuel = 98ron
Top Speed = 250+ k/hr
Built by SRT